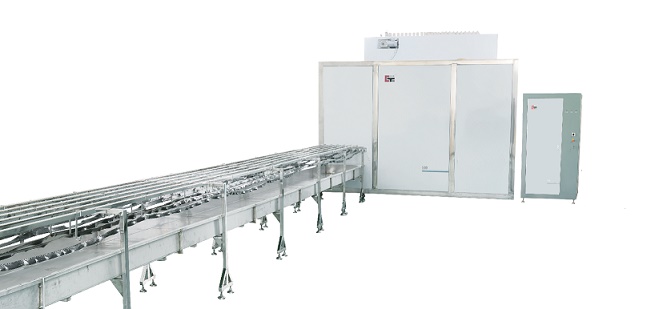 Drip irrigation pipe(fillet)hydraulicperformancetesting system
This system requires larger test site, testing station and length of sample holder need to be considered during purchase.
This test board is mainly used for anti-blocking performance test of Single wing labyrinth irrigation pipe.
GB/T19812.1、GB/T17187
Drip irrigation pipe(fillet)hydraulicperformancetesting system characteristics:
Anti-blocking performance testing system is formed by following part:1# mixing bowl、2#water storage tank、1#circulating pump、2#circulating pump(2 sets)、stirring system、automatic feeding system、feed pump、compression system, sample holder、end caps、Standard sample selection(120 mesh)、balance:minimum division value 0.001g。
This testing system has functions of automatic filling water, automatic feeding, automatic pressure adjustment, low water level protection, automatic cleaning, test of water recycling, etc.
1、1#Every time mixing bowl configuration 500 L + 1.5 L muddy water for test with high precision liquid level meter to ensure the precise of configuration water
2、Automatic feeding system make sure users Configured Sediment copies for test one time. The whole progress feeding automatic, users do not need to feed again.
3、stirring system, The rational allocation of stirring speed to ensure mixing uniformity of testing muddy water.
4、2#water storage tank using Large capacity and low head circulating pump, the flow rate can reach more than 30 m3/h. Using more than one circulation pump to ensure the muddy water will not precipitation in the mixing tank.
All pressure are provide by compression system. Frequency changer→multiple-stage centrifugal pump→pressure sensor→control system→frequency changer constitute a whole pressure closed-loop control system. With centrifugal pump import from Germany and frequency conversion technique, the system is stable and reliable performance.
Sample holder uses for the laid suspension of sample. User can adjust the suspension position According to the sample with adjusted hanger. Water storage tank is used for water collection to realize the recycling of water.