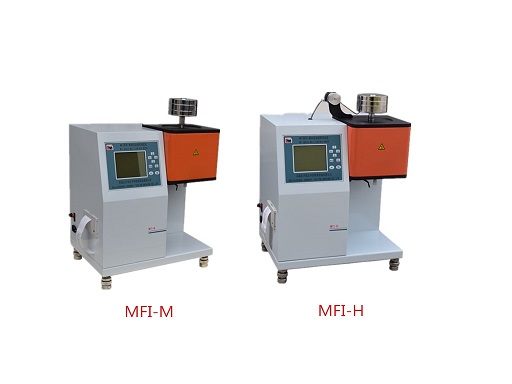 MFI Melt flow rate tester(Melt flow indexer)
The melt flow rate tester(melt flow indexer) was a professional device for testing the melt flow rate of thermoplastics under certain condition.
Melt flow rate (melt index)of thermoplastics is melt mass or volume which flow though the standard capillary die every 10 minutes, indicating by MFR(MI) or MVR.It's different from thermoplastics viscosity in Molten state.The apparatus can be widely used in production and scientific research of factories, universities and research institutes structure and principle.
Melt Flow Rate Tester Available standard:
ASTM D1238-01 Standard Test Method for Melt Flow Rates of Thermoplastics by Extrusion Plastometer
ISO 1133:2011 Plastics — Determination of the melt mass-flow rate (MFR) and the melt volume-flow rate (MVR) of thermoplastics

Melt Flow Rate Tester Features&characteristic :
1. This tester is high precision temperature control, nitriding treatment for key parts. High strength and hardness, which insure the test result Accuracy.
2. key components such as cylinder and piston rod are made of high-temperature, low thermal expansion coefficient materials, and with a special surface heat treatment at high temperatures , less prone to distortion, and high hardness, not easy to wear, long-term use.
3. With automatic cutting device driven by micro-motor, you can set the cutting time, time control precision, small error.
4. Stable and rapid heating, high temperature accuracy; after packing constant state can be restored quickly
5. Equipped with micro-printer, after the end of the trial, automatically print test results.
6. Sound test programm, easy learn, and test quickly, which suitable for the clients who need take many tests per day.
Melt Flow Rate Tester Model Selection Guide:
When the measured melt index of <50g / 10min, you can choose any model, the most commonly used models for the MFI-M type
When the measured melt index ≥50g / 10min, it is recommended to select MFI-H Series
When the test required load larger (21.6kg), recommended to choose MFI-H series models with automatic loading function